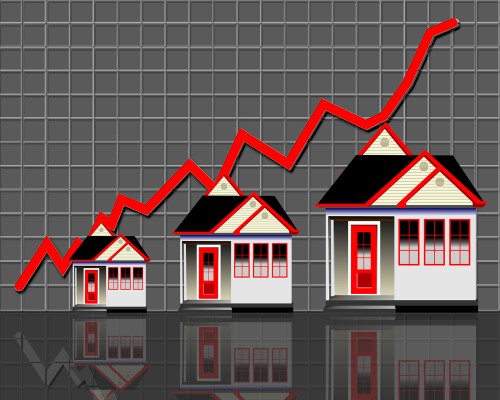 Should parents assist adult children to buy their first home?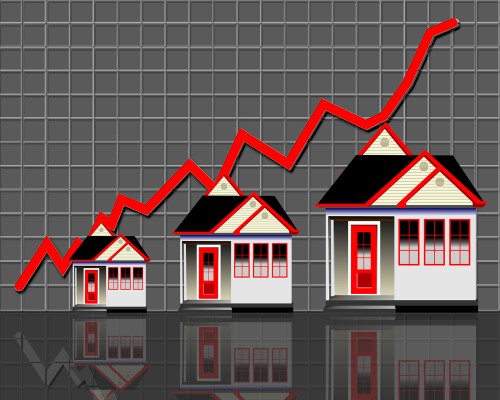 Our Prime Minister and RBA Governor suggest parental support is required
In November 2014, we published a Blog article titled "How do you give financial help to your adult children?". Its focus was to match any assistance provided with the objective of developing children's financial maturity. The views expressed were not influenced by what was actually happening at the time i.e. they were meant to be as timeless as possible.
However, since then, housing prices have continued to rise, particularly in Sydney. Young adults are finding it increasingly difficult to purchase a first home to meet their current living requirements. For most, housing that is also consistent with raising a future desired family is out of the question.
This has prompted a number of commentators, including both the Prime Minister, Malcolm Turnbull, and the retiring Governor of the Reserve Bank, Glenn Stevens, to suggest that the only way many young adults will be able to purchase their first home is with significant parental support i.e. the "Bank of Mum and Dad". There is often an inference that "good parents" should provide such support.
The reality is that most parents simply don't have the financial capacity to provide any support to their adult children. And even for those who do, meaningful support may significantly and adversely affect their own retirement plans.
While it may sit well emotionally, the wisdom of potentially jeopardising a hard earned financial future to help children buy property at unprecedentedly high price to income levels is questionable. Making affordable what is otherwise unaffordable and, often, inconsistent with medium term housing requirements doesn't sit well with our view of developing adult children's financial maturity.
Parents naturally want the best for their children and would like them to have better lives, particularly from a financial perspective, than they have. Housing prices are clearly a major current obstacle to meeting these desires. But for those who are able to provide financial support, it needs to be asked whether there are more reliable ways of helping adult children secure their financial futures than giving them the wherewithal to engage in what many consider to be "The Housing Ponzi Down Under".
There are other ways to enhance your adult children's financial security
We encourage clients to consider at least two other forms of financial assistance to adult children, as preferred alternatives to providing house purchase support. Neither will solve any immediate financial issues the children may be facing (e.g. affordability of housing accommodation) but both will add to their financial resilience and strengthen their long term financial situation, regardless of what housing prices do.
First, we ask clients to ensure that their working, adult children have in place maximum income protection insurance, with benefits payable to at least age 65. And, should the children have their own families, they should also hold adequate life and disability cover to financially protect the family in the event of death or disability. If affordability is an issue, we propose that the parents provide financial assistance by meeting the out of pocket costs of the risk cover.
Such assistance is in the interests of both the parent and child. Without adequate insurance, should an adult child suffer a long term or permanent disability event, the potentially significant financial consequences will almost inevitably be at least partially borne by the parents. In the situation where the child has a family, funding appropriate risk cover provides both parent and child with the peace of mind from knowing that the financial needs of any grandchildren will be met in the event of the child's death or long term disability.
A second preferred form of assistance that we ask clients to consider is to meet any out of pocket costs of their working adult children maximising their tax deductible super contributions. Most young adults pay little attention to superannuation, with their contributions limited to the statutory 9.5% of pre-super gross income. In most cases, their contributions will be less than the current available limit of $25,000 p.a.
By failing to maximise super contributions, risk free tax benefits are foregone by many young adults. Also foregone is the opportunity to maximise the amount of investment wealth that accumulates in the tax effective superannuation environment. Given increasingly harsh Government restrictions on the amount that can be contributed to superannuation, it's likely that a failure to maximise contributions early in a working life won't be able to be offset by larger contributions toward its end.
Your financial assistance shouldn't have the potential to do harm
So, we would advocate that if financial assistance is to be provided to adult children, it's provided in a manner that is most likely to enhance their long term financial security. And it certainly shouldn't have the potential to see the family significantly worse off than if the assistance had never been given.
Therefore, the type and amount of assistance should not be based on speculation regarding the future direction of property prices or a fear of missing out. It shouldn't have a reasonably high probability of parents being substantially worse off and children being locked into a housing situation that doesn't meet their needs or they can't afford, even if nothing goes wrong, without parental support.
It's too easy to kill your children with kindness, particularly when Prime Ministers and Reserve Bank Governors suggest it's a reasonable thing to do. What feels like the right thing to do may be exactly the wrong thing!