'Much better late than never...'
Brian is 65 and is a director of two listed companies. He has been a company director since age 55, when he retired as a well regarded partner of a major law firm. He also does some private consulting and is on the board of a sizeable not for profit organisation.
His wife, Cynthia, is also 65. With children off her hands for the past 7-8 years and having retired 10 years ago from her physiotherapy practice, she has developed an enviable lifestyle, playing golf, bushwalking and socialising with a core group of girlfriends, gardening, and actively contributing to community events.
When Brian first became a company director ten years ago, he made a promise to himself and Cynthia that he would retire at age 65, so they could then spend more time travelling together and developing mutual interests to share into their "old age". He has enjoyed his active work life but over the past 12 months has not been responding to increased demands with the enthusiasm of five years ago. He has decided to relinquish both corporate boards and cease his consulting work, ideally in the next 6-12 months.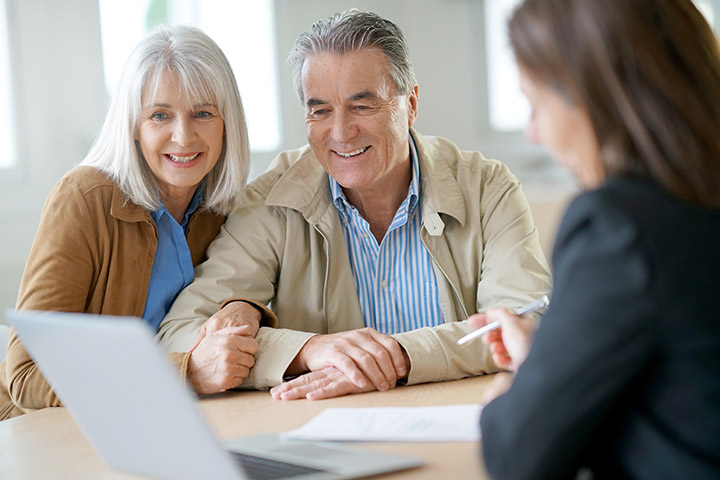 However, he has not given serious thought to how mentally and financially prepared he is for the proposed abrupt change in lifestyle. With his three children now all married and the first of what he hopes is ultimately several grandchildren on the way, he is looking forward to being able to have more family time. But he knows he needs to consider what else it is that will give him real purpose over the next 20-25 years and, perhaps, beyond.
Brian and Cynthia have always lived well, never wanting for anything. They have not really considered how much their current lifestyle costs and what financial demands the future may hold. Adequate money was always available whenever they needed it.
They have a nice home worth around $5 million that is debt free. It is much larger than they need for themselves but will cater well for the expected expanding family gatherings. They have about $5 million in investment wealth, held both inside and outside superannuation, heavily oriented to higher risk growth assets (i.e. shares and property). Given that this is the sum of the financial resources to see them through the rest of their lives, Brian and Cynthia are now keen to explore such questions as:
Even though the Greys may appear reasonably well placed, financially, to enter retirement, it is a pity that they have left it so late in the day to start thinking about whether they can afford it – but, better late than never! Without knowing any more detail than provided above, it is apparent that a more strategic approach to thinking about both their finances and their lifestyle would see them better placed to make the most of the next phase of their life.